Hotel Info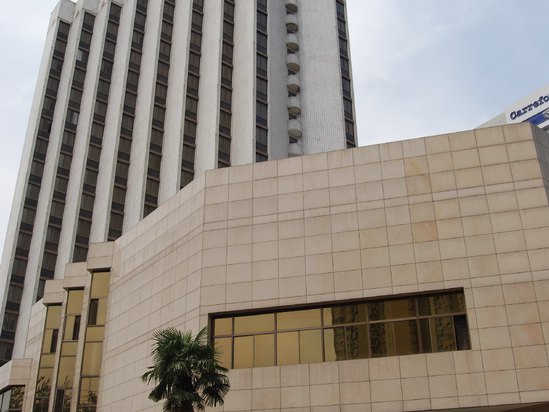 Orient Hotel Xi'an
is located in the Cultural District of the southern suburbs, within the popular Xiaozhai business circle, about 0.5 km from Saige international shopping center and Xiaozhai subway station, and about 5 minutes' walk to the hotel; The nearby scenic spots include big wild goose pagoda, small wild goose pagoda, Shaanxi Provincial History Museum, Daxingshan temple, etc. the airport bus stop is direct to the hotel, and there is shared car rental at the gate, which makes travel convenient and fast.
The location of the hotel is the place where Li Shimin, Emperor Taizong of Tang Dynasty, ceremoniously welcomed the return of Xuanzang; The grand lobby is decorated with the charm of the eastern and western traditional culture, luxurious, warm and elegant, showing the noble style of the hotel; The giant relief sculptures 'Qin Feng' and 'Han soul' at the main entrance of the hotel, as well as the splendid Chinese culture, such as Qin Zheng, Han bamboo slips, chime bells, flying Apsaras, the Great Wall, desert and camel bells, show the magnificent cultural charm of the East. The unique Xuangong Business Club of the hotel can enjoy the beautiful scenery of the ancient city of Xi'an and the scenery of Zhongnanshan in the gap between business activities and dining.
The hotel has more than 200 rooms of different styles, with complete internal facilities and limited TV, WiFi and mini bar. The hotel provides travel advisory services to assist guests in arranging their travel.
In addition, the restaurant can provide all kinds of exquisite dishes and local snacks; With 9 conference rooms, the hotel is always waiting for you with warm and high-quality service and perfect facilities. Oriental Hotel is your ideal residence for business and leisure tourism.
Breakfast price
: CNY40($5.5) / person
Breakfast time
: 07:00-09:30
Breakfast type
: Buffet (Chinese)